Dark Horse Comics has announced it's releases for this April (although, actually, it looks like some of these titles don't come out until June). Here's what looks good to me: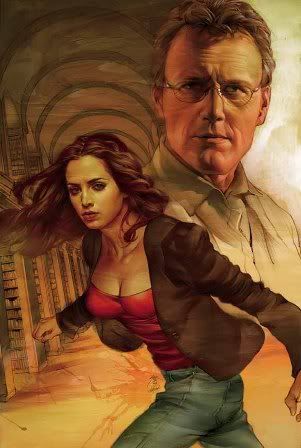 BUFFY THE VAMPIRE SLAYER #24
Written by Jim Krueger, penciled by Cliff Richards, inked by Andy Owens, colored by Michelle Madsen, covers by Jo Chen and Georges Jeanty.
Faith. Giles. Let's catch up!
In a one-shot issue, Krueger fleshes out the go-to girl for dirty deeds, Faith, and her new partner, Giles. After her last thankless escapade, where she put a stop to Buffy-hunting Slayer and kindred spirit Lady Gigi, Faith decided that though she's determined to be finished with bloodshed, she's not ready to leave misguided Slayers (like Gigi) with nowhere to turn. Fast-forward to the present . . . bloodshed still abounds, and the Faith-and-Giles team is still finding out what it really means to help those chosen to slay . . .
40 pages, $2.99, in stores on April 1.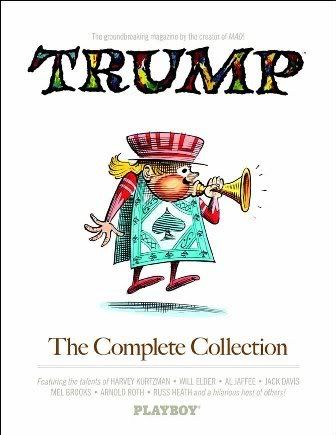 PLAYBOY'S TRUMP! THE COMPLETE COLLECTION
Written and art by Harvey Kurtzman and various.
Launched in January 1957 by Harvey Kurtzman and Playboy publisher Hugh Hefner, Trump partnered Kurtzman with many of his "usual gang of idiots" from his time at Mad -- famous humor artists such as Jack Davis, Al Jaffee, and Wally Wood. They were joined by such dynamic humorists as Arnold Roth, comedians Mel Brooks and Doodles Weaver, and TV writer and novelist Max Shulman (creator of the character Dobie Gillis, who appeared in dozens of stories, a movie, and the popular TV series The Many Loves of Dobie Gillis). Though it lasted only two issues, this first effort after Kurtzman's historic split from Mad was the breeding ground for the magazines Humbug and Help!‹and would ultimately lead to the more than thirty-year run of Kurtzman and Will Elder's landmark character Little Annie Fanny in the pages of Playboy magazine.
Trump! reprints the only two issues of the magazine, released in January and March of 1957. Trump! features the contributions of the following artists and writers: Harvey Kurtzman, Harry Chester, Jack Davis, Will Elder, Al Jaffee, Wally Wood, Arnold Roth, Russ Heath, Mel Brooks, Doodles Weaver, Max Shulman, and many others.
144 pages, $19.95, in stores on June 17.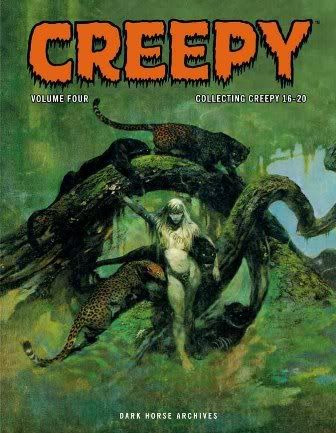 CREEPY ARCHIVES VOLUME 4
Written and art by various
.
Pulpy, smart, and scary, the stories in Creepy constituted some of the best short-form horror fiction ever told in comics. With legendary comics writer/editor Archie Goodwin both editing the magazine and crafting most of its storytelling, Creepy was at once a newsstand favorite with fright fans, and a vaunted showcase of fine comics art for serious fans of the art form. For decades, the only sources for these stories were the expensive collectible original issues. Now Dark Horse is collecting all of the original material from the history of Creepy magazine into a hardcover archive library! Collecting Creepy issues #16-#20.
240 pages, black and white, $49.95, in stores on June 24.