Click the title links for additional information from Amazon.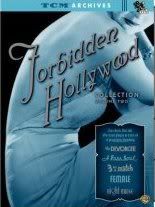 TCM Archives - Forbidden Hollywood Collection, Vol. 2 (The Divorcee / A Free Soul / Night Nurse / Three on a Match / Female)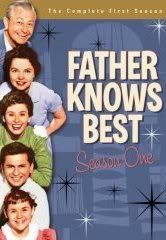 Father Knows Best: Season One
Maybe he didn't always know best, but insurance salesman Jim Anderson (Robert Young) of Springfield, Ohio, was America's favorite head of household. Father Knows Best premiered on CBS in October 1954 and has been part of the American cultural fabric ever since. Every week families gathered around the television set to join Jim, Margaret, Princess, Bud and Kitten in their very first year as everyone's favorite 50's family. On DVD for the first time ever, this 4-disc set contains the Complete first season. BONUS FEATURES *New cast interviews *Robert Young's home movies *Rare behind the scenes color footage *24 Hours In Tyrantland, special episode created for the U.S. government. *Window On Main Street pilot episode, Robert Young's very next TV series.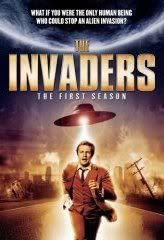 The Invaders: Season One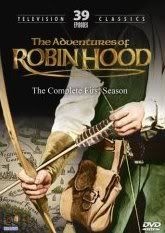 Adventures of Robin Hood - Complete First Season
This classic television series ran from 1955 to 1960, featuring the tales of Robin Hood and his band of Merry Men. Richard Greene stars as our gallant hero who fought the forces of the evil Prince John, his local official the Sheriff of Nottingham and any aristocrat or ne'er-do-well who threatened the common people and loyal subjects of King Richard. Robin and his band lived in the shelter of Sherwood Forest, fighting their foes and hoping for the day when their beloved King Richard will return from the Crusades to rule once again. Starring Richard Greene, Alexander Gauge, Simone Lovell (1955 - 1960) B&W Unrated
The Pebbles and Bamm-Bamm Show - The Complete Series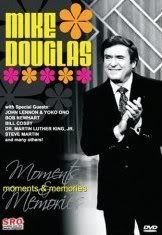 Mike Douglas - Moments & Memories / John Lennon, Yoko Ono, Rolling Stones, Alfred Hitchcock, Martin Luther King Jr., Steve Martin
Douglas' charming disposition drew in the viewers while also setting his high-profile guests at ease. Almost every major celebrity who hit it big in the 60s and 70s appeared on the show either as a guest or co-host. John Lennon and Yoko Ono co-hosted the program for a week in 1972, producing several poignant and memorable moments such as the duo's live performance of Imagine and their collaboration with Chuck Berry on the rock n roll classic Johnny B. Goode. A 2- year-old Tiger Woods also charmed the crowds like a seasoned performer, showcasing his early talent for golf while unknowingly matching wits with comedic heavyweight Bob Hope.
Priceless moments like these captured the hearts and imaginations of viewers throughout the country. But it was Douglas' innate charm that endeared him to his fans. He frequently sang on the show, crooning out classic numbers like The Men in My Little Girl s Life. Douglas also kept the show light-hearted and entertaining, frequently choosing silly and outlandish stunts to make his audience laugh. Throughout the course of the program, Douglas wrestles with Andre the Giant, talks to a chimpanzee and clowns around with a variety of comedians.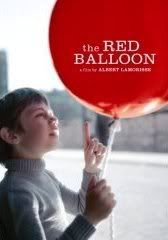 The Red Balloon (Released by Janus Films, in association with the Criterion Collection)
Newly restored and available for the first time on DVD, Albert Lamorisse s exquisite The Red Balloon remains one of the most beloved children s films of all time. In this deceptively simple, nearly wordless tale, a young boy discovers a stray balloon, which seems to have a mind of its own, on the streets of Paris. The two become inseparable, yet the world s harsh realities finally interfere. With its glorious palette and allegorical purity, the Academy Award winning The Red Balloon has enchanted movie lovers, young and old, for generations.
Houdini: The Movie Star
By the year 1919, Harry Houdini was known throughout the world as a master magician and escape artist. Having conquered the stage, he set out to rule the screen, appearing in a series of thrillers built upon his almost supernatural powers. Culled from film archives and private collections, this Kino DVD set includes all of Houdini s surviving films as an actor, rare footage of actual handcuff and straitjacket escapes, and a wealth of historical information. Includes: THE MASTER MYSTERY (1919, 238m, Color Tinted) TERROR ISLAND (1920, 55m, B&W) THE MAN FROM BEYOND (1922, 68m, Color Tinted) HALDANE OF THE SECRET SERVICE (1923, 84m, Color Tinted) THE GRIM GAME (Fragment, 1919, 5m, Color Tinted) - SPECIAL FEATURES INCLUDE: Filmed records of Houdini escapes (ca. 1907-23) - Audio recording of Houdini speaking (1914) - Excerpts from the NY Censor Board files - Slippery Jim, a 1910 Houdini-inspired comedy - The illusion Metamorphosis performed by Houdini s brother Hardeen and others.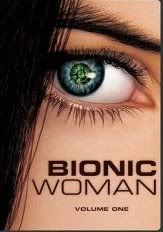 Bionic Woman - Volume One
Jaime Sommers is nothing but a hard-working woman juggling work as a bartender, the responsibility for the care of her younger sister, Becca, and her relationship with her boyfriend, Will. Jaime has always enjoyed being as normal as any other human being. However, this all changes when she is hit by a car and seriously injured. Her only hope becomes an experimental and top secret procedure, but, as Jaime soon discovers, this salvation comes at a high price.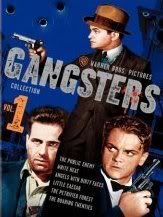 Warner Gangsters Collection, Vol. 1 (The Public Enemy / White Heat / Angels with Dirty Faces / Little Caesar / The Petrified Forest / The Roaring Twenties)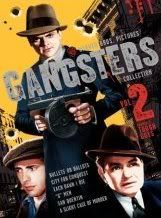 Warner Gangsters Collection, Vol. 2 (Bullets or Ballots / City for Conquest / Each Dawn I Die / G Men / San Quentin / A Slight Case of Murder)
Gang of Souls: A Generation of Beat Poets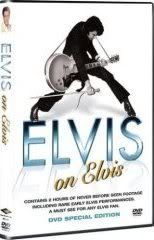 Elvis On Elvis
In this revealing program Elvis is given the opportunity to introduce the real man behind the on stage image. Through previously unseen and incredibly revealing footage and rare recordings we see a side to the king that only he could have known and only he could claim. Such as discussing his innermost concerns relating to his weight problems, aspects of his love life, and his thoughts regarding the entourage who slavishly catered to his every whim. As if this sensational material were not enough there is a collection of 18 tracks including the song he wrote for his mom I'll Never Stand In Your Way and Maybelline, both of which are rare recordings and never before seen on DVD. Add to the Elvis music the Elvis spoken word and you have the makings of placing this title in a league of its own as a collection of the most sought after information and recordings of this iconic figure ever compiled. You ll find the contents of this double DVD a revelation; and we can assure you this compelling and most informative of programs will provide a glimpse of an Elvis you knew, but also a version he wasn't allowed to show.